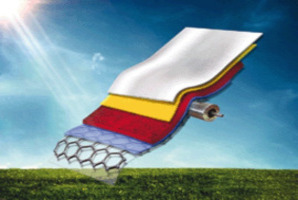 «Nanotechnology for Energy Applications»
Purpose of the MSc "Nanotechnology for Energy Applications" is the organization and implementation of standard postgraduate studies, through student education and the provision of knowledge and high specialization, in the technology of nanostructured semiconductors and the development of emerging energy devices . The MSc is designed for graduates from the physical sciences and engineering disciplines who wish to develop skills in the rapidly developed area of nanotechnology, a key technology for the 4.0 Industry ranging from microelectronics to photovoltaics, with a consequent demand for appropriately trained graduates.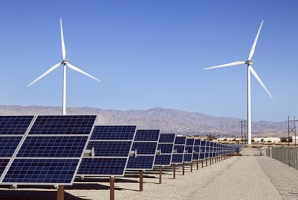 MSc in Energy Systems
This MSc program enrolls students from any relevant academic background (preferable of engineering background) and encompasses a wide range of interdisciplinary studies in the field of energy systems. The main goal of MSc Programme is to educate the students with knowledge related to contemporary energy technologies and scientific approaches for the energy production and the management of energy efficiency and energy conservation. The MSc also aims to impulse scientific knowledge through the promotion of research in related areas, while keeping up in the direction of the country's main development priorities, such as energy and sustainable development.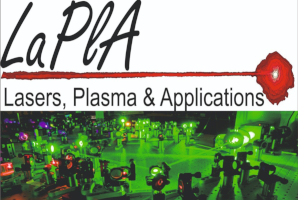 LaPlA MSc degree (Laser, Plasma and applications)
Τhe Department of Electronics Engineering of Hellenic Mediterranean University along with the Institute of Plasma Physics & Lasers of the University Research Centre coordinates the LaPlA Postgraduate MSc degree program in Laser, Plasma & Applications. The main objective of the one year and a half training program is to prepare high quality scientists & engineers in the field of laser produced plasmas, laser physics, laser matter interaction. The graduates will be capable to conduct a doctoral thesis in Hellenic Mediterranean University or in collaborating internal and overseas Universities and to work in research funding projects. The MSc program will enable students and graduates to broaden their horizons by obtaining new knowledge through the mobility to top universities, research centers and companies abroad in the field of Lasers and Plasma technology. The graduates will enhance their skills and knowledge so that they can be able to create independently or in collaboration with other scientists new high-tech small and medium-sized companies. During their studies, postgraduate students are required to attend and successfully complete 10 postgraduate courses and to conduct a postgraduate diploma thesis. The Postgraduate diploma thesis for full-time students is carried out in the third semester.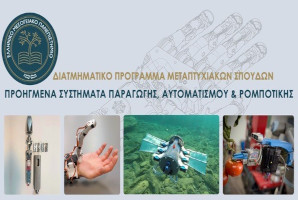 MSc in "Advanced Manufacturing Systems, Automation and Robotics"
The MSc in Advanced Manufacturing Systems, Automation and Robotics is co-organized by the Mechanical Engineering and the Electrical & Computer Engineering departments of the School of Engineering of the Hellenic Mediterranean University. It is currently offered as an on-site, full-time Postgraduate Program without fees, and is taught in Greek language.
The aims of the Program are (a) to provide specialisation in the application of innovative technologies to economy sectors related to industry, the environment, agriculture and energy, and (b) to promote research in the areas of robotics, modern manufacturing systems, control and automation.
The duration of the Program is 3 academic semesters. During the first two semesters, students take 8 taught courses (6 compulsory and 2 elective), while the third semester is for the Master's Thesis. Lectures of the taught courses are during evening hours.
Graduates of the MSc in Advanced Manufacturing Systems, Automation and Robotics will be able to:
Work as specialized personnel in industrial and production facilities, in companies and organisations of the public or the private sector.
Work as self-employed in the study, design and implementation of production, automation and robotic systems
Work in education or research in the areas covered by the Program
Pursue doctoral studies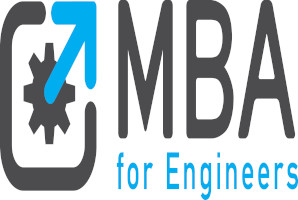 Business Administration for Engineers
Our program is aiming at the education of engineers and graduates from science departments in the fields of management, business administration, finance, promotion, project management, financial control and decision making, so that these can effectively support an enterprise or an organization. Our graduates will have the ability to:
• Efficiently combine innovative business applications with the latest approaches on management and business administration.
• Effectively use a wide range of tools and methods relevant to management and business administration
• Correctly decide for important issues within a complex and challenging economic environment
In that respect, the program is focusing on:
• The empowerment of engineers and graduates from science departments with administration and financial skills, so that these can become notable executives of organizations/enterprises or successful entrepreneurs.
• Meeting the current needs for professionals who will promote innovation and technological progress, in line with the main priorities of the country for the development.
The advantages of our program are:
• The practical approach employed in the lectures, by examining real life cases
• The multidisciplinary approach in the studies
• The low fee cost.
• The possibility of attending remotely the courses implemented in the classroom.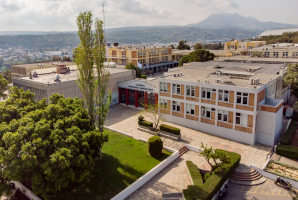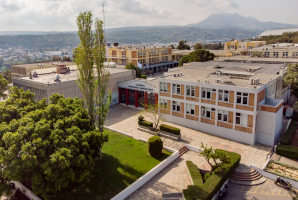 Master in Geoenvironmental Resources & Risks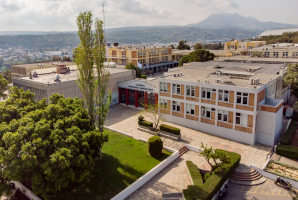 Environmental Protection Technologies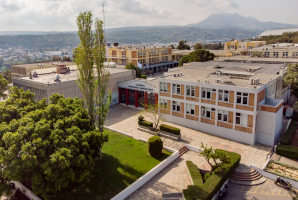 Electronic Telecommunications & Automation Systems
School of Management and Economics Sciences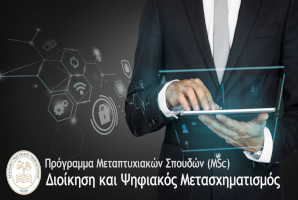 M.Sc. in Management and Digital Transformation
The M.Sc. in Management and Digital Transformation program is organized by the Department of Management Science and Technology, School of Economic and Management Sciences, at the Hellenic Mediterranean University (HMU). The M.Sc. provides specialized knowledge in Data Science, Business and Organization Management, and Digital Marketing, specializing in methods and techniques of interdisciplinary integrated research. In light of rapid scientific development, M.Sc. graduates will be able to meet the requirements of leading private and public companies and organizations, but will also constitute a core of society's education and training.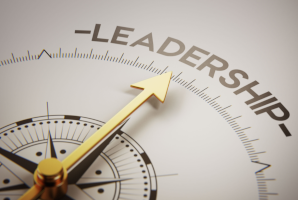 MSc in Hospitality and Tourism Management
The MSc in Hospitality and Tourism Management aims to provide high quality education to employees in tourism and hospitality industry and to equip them with the required knowledge, skills and management tools that are essential in a continuously changing business environment.
The development of business executives with cutting-edge managerial thinking and ability to apply organizational knowledge towards planning and decision-making in a tourism company or organization aims to strengthen tourism businesses and assist them in creating a sustainable competitive advantage.
The program has the following objectives:
• To provide students with the necessary knowledge and skills towards effective planning and development of innovative tourism products and businesses.
• To train students in modern decision-making methods and tools, to assist them in making important professional decisions.
• To develop future employees with the ability to assume positions of responsibility in hospitality, catering and tourism businesses, as well as to provide them with the necessary entrepreneurial skills to become owners of small and medium-sized tourism businesses.
• To enhance knowledge and research in scientific areas of business administration.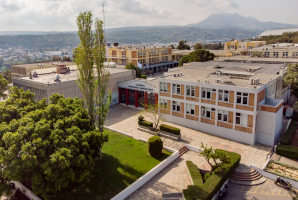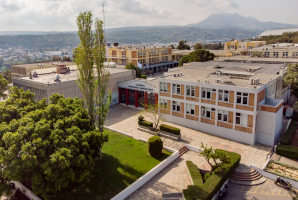 School of Health Sciences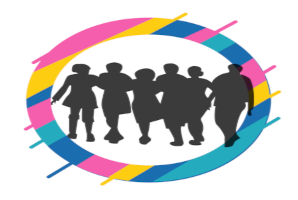 Multi – Method Social Interventions in Crisis Situations
Aim/purpose: To create highly trained professionals who will be able to adequately empower individuals, families, groups and communities to deal effectively with short and long-term crisis situations.
Title of awarded diploma– Specializations: A postgraduate diploma in "Multi – Method Social Interventions in Crisis Situations" is awarded with the following specialties:
Specialization A: Social Work Interventions in Crisis Situations
Specialization B: Multi-method interventions in mobile populations
Duration of studies: Full-time studies of three (3) academic semesters.
Study program and structure: Successful completion of 8 courses (both compulsory and optional) and writing of the diploma thesis. In particular:
Semester A: Attendance of 4 compulsory courses (core courses).
Semester B: Choose of specialization and attendance of 4 courses.
Semester C: Writing the diploma thesis
Number of admitted students: 30 full-time and 5 part-time students. In addition, up to two (2) I.K.Y. scholars are accepted and one (1) foreign scholarship holder of the Greek State. Students are admitted in the postgraduate program every 2 years.
Categories of graduates accepted: Holders of a B.A. degree in Greece or abroad.
Tuition fees: 2,700 Euros. Waive of fees is offered.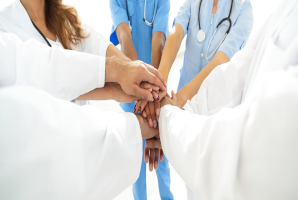 MSc in Interdisciplinary Management of Chronic Diseases, Disability and Ageing
The Master's degree in 'Interdisciplinary management of Chronic Diseases, Disability and aging' is offered in a full – and part-time basis with a duration of 3 and 5 academic semesters, respectively. Students can choose one of the three specializations:
1. Leadership in Interdisciplinary Health & Social Care Teams
2. Social Work in the Management of Chronic Diseases and Disability
3. Evidence-based Dietetics Practice in the Management of Chronic Diseases and Disability
The aim of this MSc is to create professionals that could implement interdisciplinary interventions to adequately respond to complex and multifactorial clinical, nutritional and psychosocial problems of the individuals and their families through an evidence-based approach using current principles of Leadership, Human Resource, Organizational, and Change Management.
Students will have to successfully attend 4 common compulsory courses and 1 course without final exams during the first semester of studies, and 4 courses during the second semester of studies (2 compulsory per specialization and 2 elective). Alternatively, students may not choose a specialization and attend any 4 courses. In the third semester, students prepare their thesis.
Fees are 900 euros per semester. Scholarships (exemption from the study fees) will be offered based on academic merit.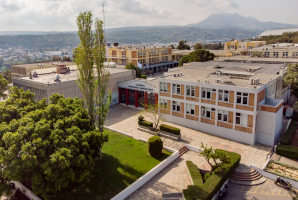 Advanced Clinical Practice in Health Sciences
School of Agricultural Sciences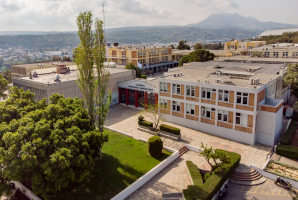 Applied Science and Technology in Agriculture
School of Music and Optoacoustic Technologies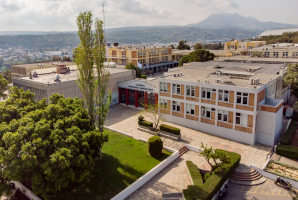 Sound and Music Technologies